In January of 2020, a bill was signed into law that allows certified and qualified medical interpreters in Oregon to form a union and bargain collectively with the state over working conditions. We as medical interpreters work within a system that creates additional challenges in an already challenging field. Low wages, inconsistent scheduling, lack of training and education, poor standards, and many other hurdles prevent this work from leading to a sustainable career for many.
A union allows us to come together and form a collective voice and make needed changes in our workplace. The legislation passed in the state of Oregon allows certified and qualified medical interpreters to form a union and to begin the process of making our work more sustainable and impactful. Together, we will address the issues that matter most to us as workers.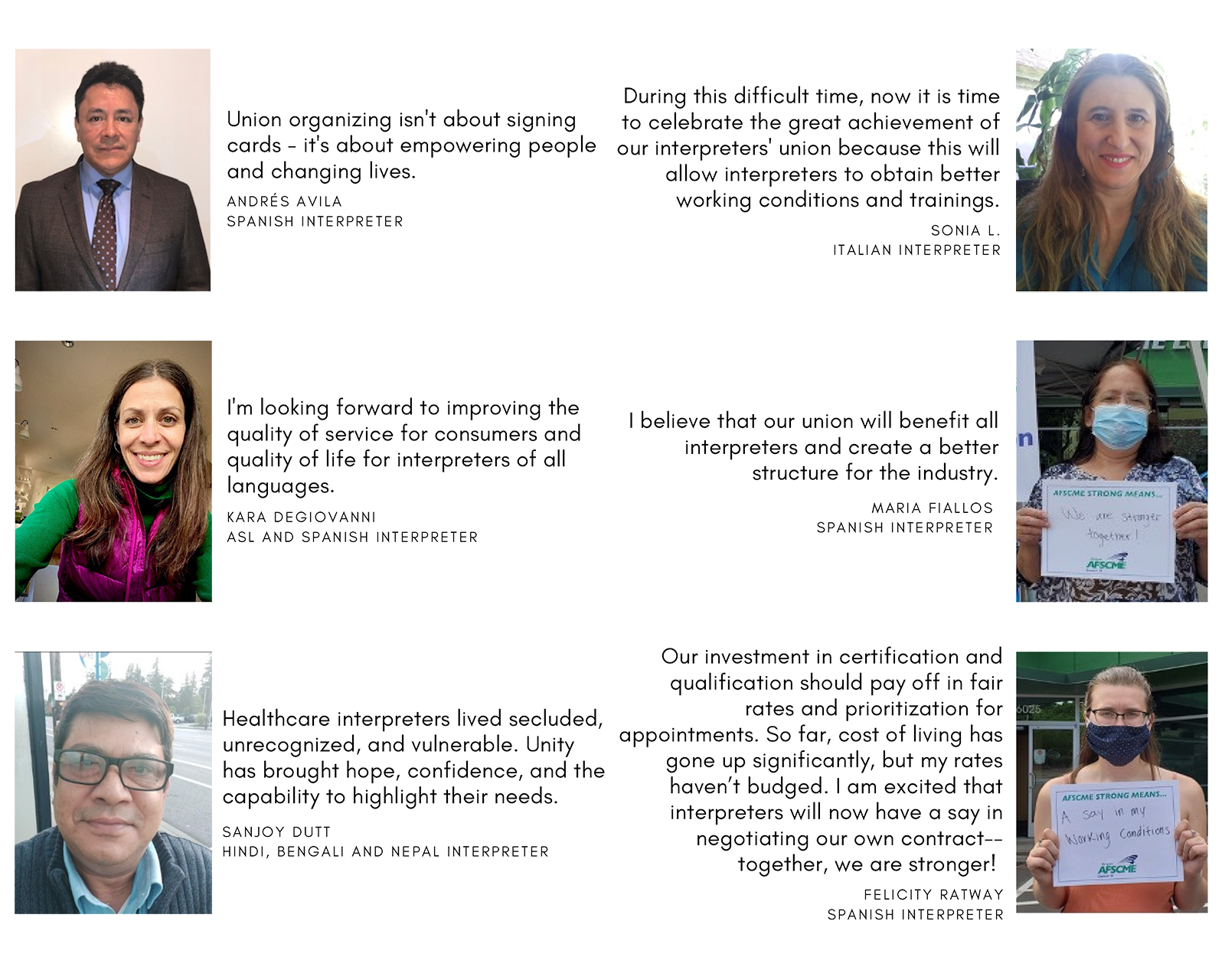 Are you eligible to join the union? If you answered yes to the following questions, you're eligible!
Are you qualified/certified with OHA as a health care interpreter?
Are you self-employed?
Are you interpreting at least 8 hours per month?
Have you interpreted in the last 6 months?